The Beatles Chords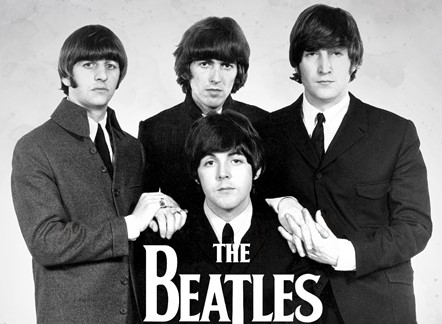 The Magnificent Four is also the name of The Beatles in their homeland of Liverpool and England. The group has gained great popularity almost from the very moment of its inception in 1960. Already the first songs of The Beatles became very popular in England, and in 1963, having released the hit "Please Me / Ask Me Why", the group began its ascent to the musical Olympus.
The Liverpool Four influenced many rock bands during those years. And although The Beatles themselves at the dawn of their careers were guided by the famous American classics of rock and roll of the 50s, very soon they found their own style of performance and occupied their niche, becoming one of the most popular musical groups in the world.
The Beatles are now a legend, a classic of rock, and just a few decades ago, their songs were so popular that they created an unexplained precedent in the history of music — Beatlemania. Fans of the Magnificent Four were in every country, in such a huge number that musicians: John Lennon, Paul McCartney, George Harrison and Ringo Starr were forced to literally make their way to the venues through the crowd of fans.
The Beatles' lyrics and chords are a global musical treasure, the band's incredible productivity has given us over 200 of their singles, some of which are still relevant, while others are remembered with nostalgia. None of the Liverpool Four's songs have been forgotten, and the group now has a loyal following in Europe, the United States and elsewhere.
Surprise your friends with The Beatles' guitar chords and lyrics. Their work will be appropriate for any event, among friends and family of people close to you. The ability to play The Beatles on the guitar is a touch to the legend, to the great past, when rock was just emerging and becoming popular.
The Beatles Official Site: www.thebeatles.com