Nickelback Chords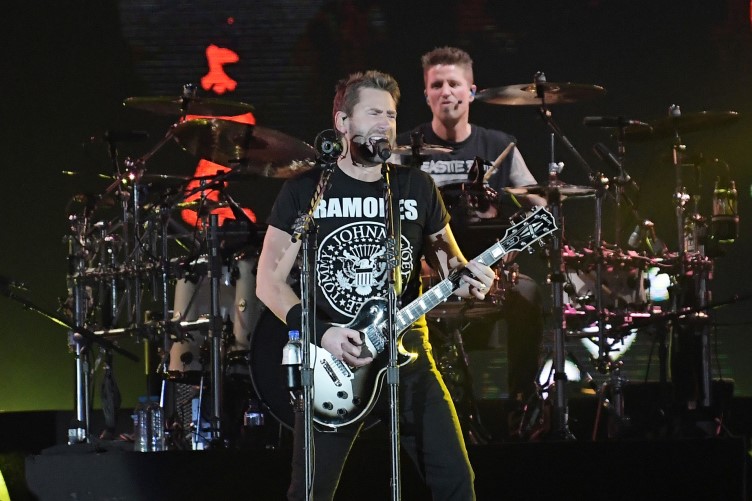 Nickelback is a rock band that appeared in 1995 with the help of two brothers – Ched and Mike Croeger. The name of the musical group was formed from the phrase "Here's your nickel back". The reason for that choice was Mike Kroeger's job – he worked in the cafe and was constantly saying this phrase. There were many variations of the name, but this was simple enough and drew attention.
Nickelback is regarded as the best rock group of the first decade of the 2000s. But at the start it wasn't so optimistic – the boys were making only covers of popular tracks. Then, when they decided to make their own single, it happened to be too expensive – Ched's parents had to pay 4000 dollars.
The first album was released in 1996, and the boys had to do their best to be on the local radio. After that they moved to Vancouver and went on tour with 3 Doors Down. The next plate became a real success – the song "How You Remind Me" can still sometimes be heard on the radio. As for the genres Nickelback plays, they can be referred to alternative rock, pop-rock or post-grunge.
The band has got many awards – particularly they are 6 times nominated for Grammy, has two American Music Awards and 6 Billboard Music Awards.
Are you a fan of Nickelback or would like to look at their creative work more precisely? We have everything you need – the chords to play it and the lyrics to read and learn it by heart to be able to sing the lines. Take a guitar and spend some evenings training and maybe after that you may perform on your own!
Nickelback Official Site: www.nickelback.com