Lady Gaga Chords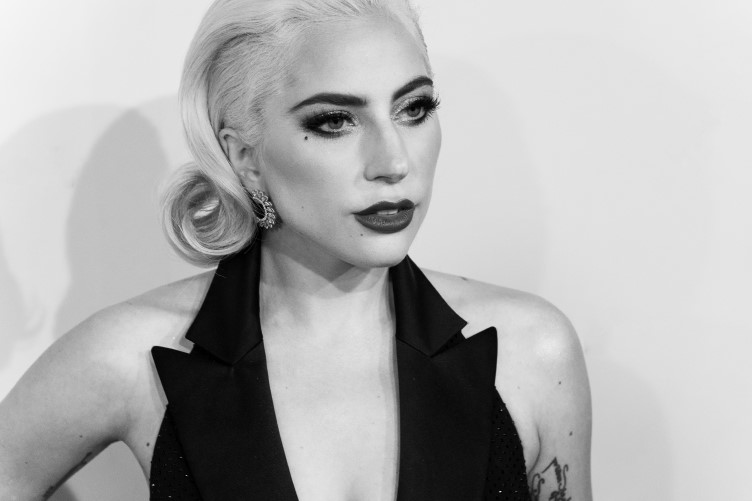 We love singers for presenting their songs of high quality to us. And we love showmen for giving us real shows on the stages. Unfortunately, when our favorite band or singer is giving a concert, we go there only to hear some hits, which are loved by thousands people. Of course, some performers know how to cooperate it well, but not all of them. Lady Gaga is that very person, who really knows what to do on the stage to stay in your memory for a long time. Just remember one of her dresses, made of fresh meat! Nobody did anything like that.
Lady Gaga used to work in ordinary clubs, but in 2007 she was noticed by a famous raper Akon. So with his help she released her first plate called "The Fame". Maybe, you remember, for instance, "Poker Face" - at that time you could hear it from everywhere. That's not surprising, because it was one of the singles of this album and had a great success, having become international hit.
Honestly saying, all her plates were highly appreciated by both the public and critics, and the evidence of it is a great quantity of awards. Lady Gaga has 21 MTV Awards and 6 Grammys. Moreover, she is in the fourth line in the list of 100 the greatest women in music. She was also three times nominated for Oscar, and she won one of them for the best film song.
Lady Gaga is not only music person. She also played in films, supports LGBT community and shares the information about the importance of mental health. To add to this, she is a charity person - that's not a rare case, when Gaga donates all her concert income to some raising fund.
Lady Gaga is the unique person, who really deserves attention. If you'd like to perform her hits, we offer everything you need - both chords and lyrics.
Lady Gaga Official Site: www.ladygaga.com