Ellie Goulding Chords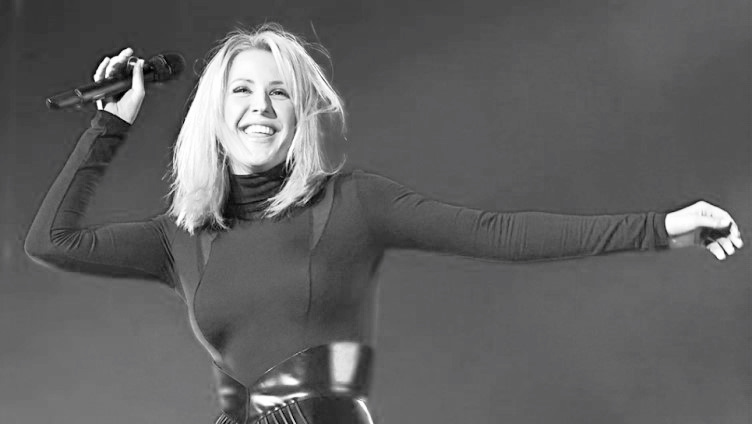 Ellie Goulding is a well-known singer and song-writer, who got popularity after winning BRIT Awards in 2010. This contest takes place every year in Britain and notices the outstanding performers and compositions. It's taken from 1977. BRIT Award is the British version of Grammy.
In 2009 she released her first EP (mini-album), after which the debut plate, called "Lights" followed. This album started from the first line in the UK Album Chart - 850000 copies were sold only in Britain!
Ellie's cover of Elton John's "Your song" was highly appreciated by both the critics and the public. In 2010 it was on the second line in the UK. "Your Song" was so popular that Ellie had a chance to perform it on the party, dedicated to Prince William and Kate Middleton's wedding.
In 2012 the next plate was born - "Halcyon". Again, it was a natural success! Both plate and its single were in the Top 10 in the UK, Canada, and some other countries.
Goulding's songs were used even in film-making. For example, in 2015 "Love Me Like You Do" appeared, and it became one of the main pieces of music for the film "50 shades of Grey". And it wasn't the end - this very year the hit was nominated for Grammy. For the film "Bridget Jones 3" she also composed a single.
Wanna try to sing and play Ellie's masterpieces yourself? For that you'll need guitar chords and lyrics. Fortunately, you may find everything you'd like to, on our official website. Use both lyrics and chords and enjoy your time or practice your own skills in playing the guitar.
Ellie Goulding Official Site: www.elliegoulding.com