Weezer Chords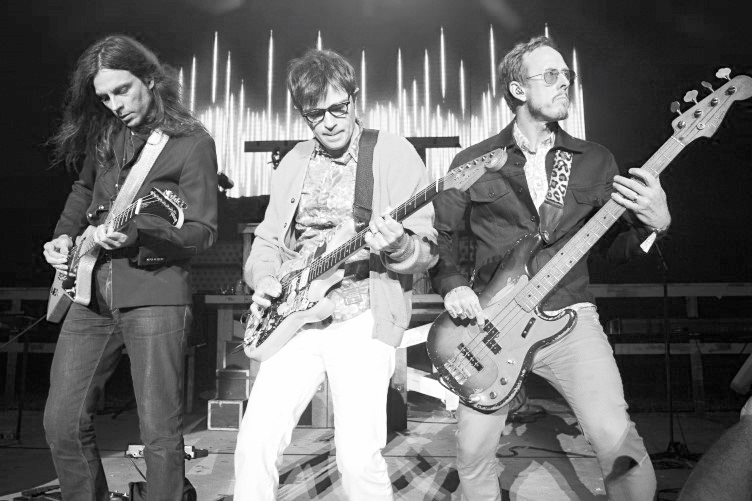 Weezer is an American rock band formed in 1992. It is noteworthy that the band's first performance was a warm-up at a concert by Dogstar, Keanu Reeves' band. A year after the creation, a contract was signed with the Geffen Records label, and the musicians began recording their debut album. And then the first permutation followed — bassist Jason Cropper was replaced by Brian Bell, who previously performed at Carnival Art.
The first record was distributed in an unusual way. The musicians decided not to release singles, deciding to find out how many copies they could sell with the help of rumors and reviews. Thanks to the recording of two clips and rotation on the radio, Weezer managed to achieve success. As a result, the musicians received 4 MTV awards.
The next record could not reach the heights of the debut album and the group went on a long vacation. The reunion did not take place until 2000, when Weezer began recording The Green Album. Thanks to energetic singles, the musicians managed to regain their former popularity. The success was overshadowed by the fact that Mikey Welsh was committed to a psychiatric hospital, forcing another substitution to be made.
The following albums were liked by the audience, but could not become a real hit. Only in The Red Album, released in 2008, did a song appear that could break into the charts. Weezer went on a long break, ending only in 2019. Then the musicians went on tour with Green Day and Fallout Boy. If you want to join the band's creativity, then on our site there are chords and lyrics that will help you sing your favorite songs.
Weezer Official Site: weezer.com