Sum 41 Chords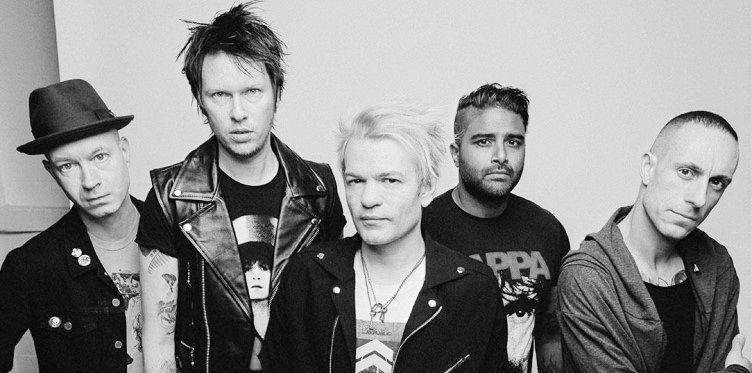 Usually the musicians' lives consist of two things - making up the songs and touring. Of course there is also some time for personal life, but it's not enough. But can you imagine, that some musical bands are almost constantly on tours? It's hard to believe, but, for example, Sum 41 is known as the group whose touring usually lasts for a year or even more! Some of the concert tours include 300 performances and more.
Sum 41 was founded in 1996 in Canada, and the first band's concert video was of 1998. But in the global web you can find not only the videos of the group's performances. They are known also for filming their crazy actions. For example, the pizza place robbery, made with water gun, may be found in the global web, and some other things too.
In 2000 Sum 41 was noticed by the recording studio Island Records, and the first album was released in 2001, and it became platinum. There also was the most important hit - "Fat Lip". Nokia even claimed that it became widely used as the cell phone melody.
In 2003 Sum 41 was considered the group of the year, and in 2005 their plate "Chuck" was chosen as the album of the year. The band was even nominated for Grammy, but, unfortunately, didn't get it.
Apart from doing their career, Sum 41 starred in the film "Punk-rock is alive", telling about the punk music from 1976. And the members also took part in producing two songs for Avril Lavigne.
Listening to Sum 41's songs is not enough for true fans. Some would like to play and sing themselves. If you would, we have chords and lyrics for your practice. Using them will give a great pleasure for you!
Sum 41 Official Site: www.sum41.com