Scorpions Chords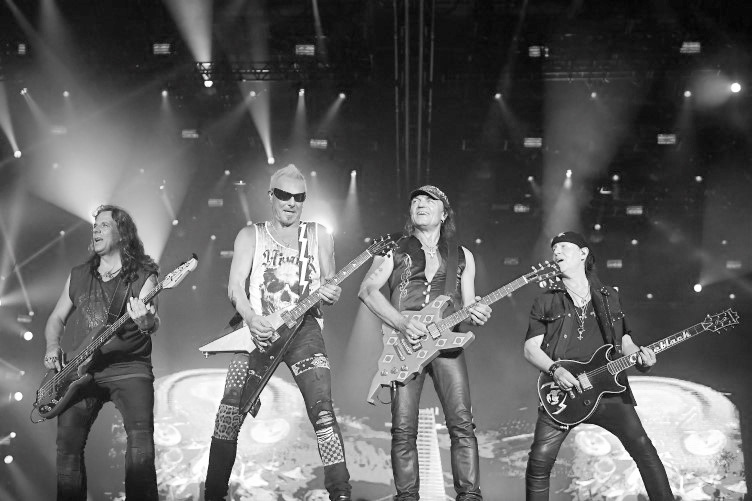 Usually when we talk about musical performers that were highly influencing in the past, we mean British and American bands and singers. If you think the same, you are mistaken, as you have forgotten about several great bands from Germany – for instance, about Scorpions.
Scorpions were founded in 1965, and their music is classified as hard rock and lyrical ballads. It's difficult to mix up, but Scorpions have an outstanding talent to do it, and that's why they are so famous now. They are known as one of the most famous bands in the world and as the most prominent group in Germany.
In the very beginning of their career Scorpions decided to sing in English. They wished to become closer to the international music world, where The Beatles, The Rolling Stones and the other bands were dominating.
In 1972 Scorpions released their first plate, but it wasn't the album, which helped them to get wide popularity. It happened only in 1980? And then they were becoming more and more famous gradually.
Scorpions were successful not only in music – they also were quite persistent. For instance, when it was prohibited to use any special effects on the scene during one of their performances, Scorpions just hired five aircraft!
Though Scorpions' time seems to have gone, today there are still many fans, who want to be closer to the idols of classical melodic rock. Some of them want to look closet to the lyrics of the songs, and the others are fond of practicing playing the guitar. Using the chords. Here on our website there's everything you may need.
Scorpions Official Site: www.the-scorpions.com