Phoebe Bridgers Chords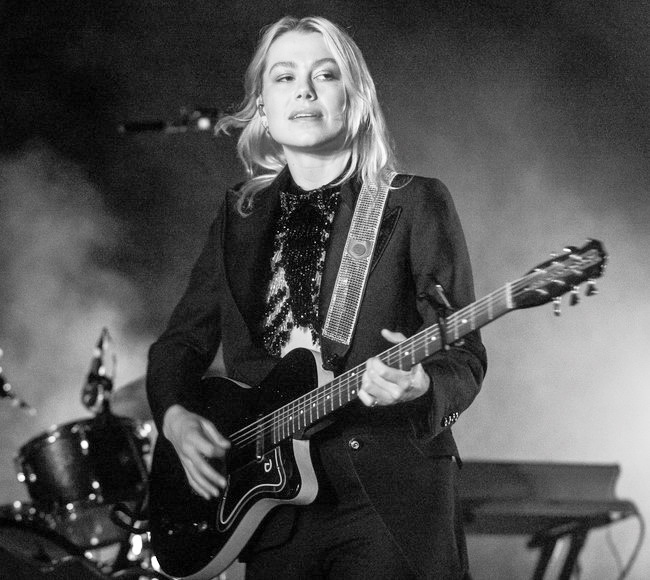 Phoebe Bridgers is an American singer-songwriter and musician from Los Angeles, California. She began her musical career as a teenager, releasing her first EP in 2012 and her debut studio album, Stranger in the Alps, in 2017. Bridgers has since released two additional albums, Punisher (2020) and Copycat Killer (2021). Her music is often described as alternative folk or indie folk, as it combines elements of folk, indie rock, and singer-songwriter styles. Bridgers' lyrical themes often explore topics such as heartache, depression, and loss.
Bridgers has been praised for her honest and powerful lyrics and her unique vocal style. She has collaborated with a number of well-known artists including Conor Oberst, Julien Baker, and Lucy Dacus as part of the group boygenius. She has also collaborated with other artists such as The National's Aaron Dessner, Lord Huron's Ben Schneider, and producer Tony Berg. Bridgers has won several awards for her work, most notably a Grammy for Best New Artist in 2021.
Bridgers is known for her outspokenness about mental health issues and for using her platform to speak out about social justice issues. She has used her music to bring attention to causes such as Black Lives Matter and LGBTQ+ rights. Her activism extends beyond music; she was one of the original signers of the Musicares COVID-19 Relief Fund to help those in the music industry affected by the pandemic.
Overall, Phoebe Bridgers is a talented artist whose work speaks to many people around the world. Her music is both emotionally powerful and socially conscious; she uses her platform to raise awareness about important issues while creating beautiful art.