Neil Young Chords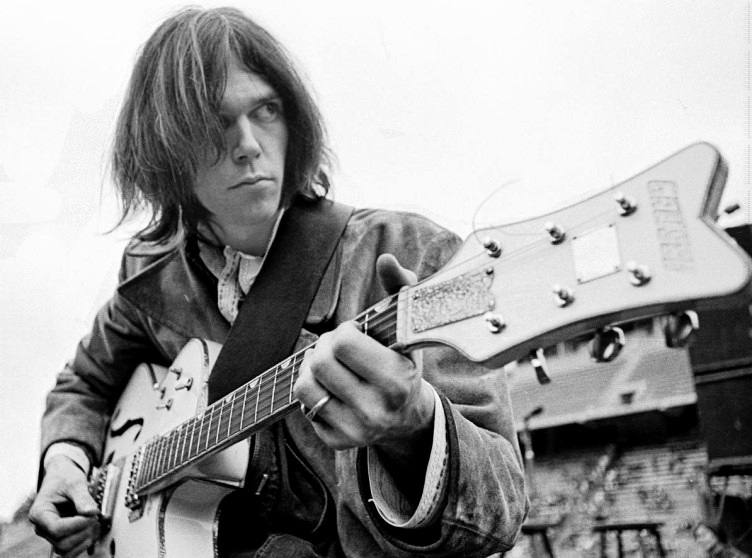 Today we know Neil Young as the great musician that is famous for his folk music and a special manner of playing the guitar. And that's not surprising - from the very childhood he showed interest to music. Among their idols there were such masters as Jerry Lee Lewis, Chuck Berry, Little Richard and Johnny Cash. He truly wished to be like Elvis Presley and in the middle of the 1950s started to play the guitar.
His first band was The Jades, but soon it broke up, and Neil had to do something new. He moved to Los Angeles, and there the group Buffalo Springfield was founded, whose first album was not so bad. They even have been included to the Rock and Roll Hall of Fame. The next was the band CSNY, and they were even awarded Grammy in 1969. Neil Young released about thirty plates, and now he's known for playing not only folk and country rock, but also for his skiffle, blues, rockabilly and even electronic hard.
Neil was the person who affected the oeuvre of Nirvana and Pearl Jam, and that's why he is supposed to be the father of grunge. But he was interested not only in music.
It's not hard to be aware of the problems our nature have got, but it's not easy to help it, though Neil has done it. He's founded the Farm Aid and Bridge School Benefit festivals.
Today Neil Young is twice included into the Rock and Roll Hall of Fame and has got some other awards. Some people try to understand his masterpieces thoroughly, and try to find the chords and lyrics of his hits. Now you don't need to do it again - here on our website you'll find them.
Neil Young Archive Site: neilyoungarchives.com