Metallica Chords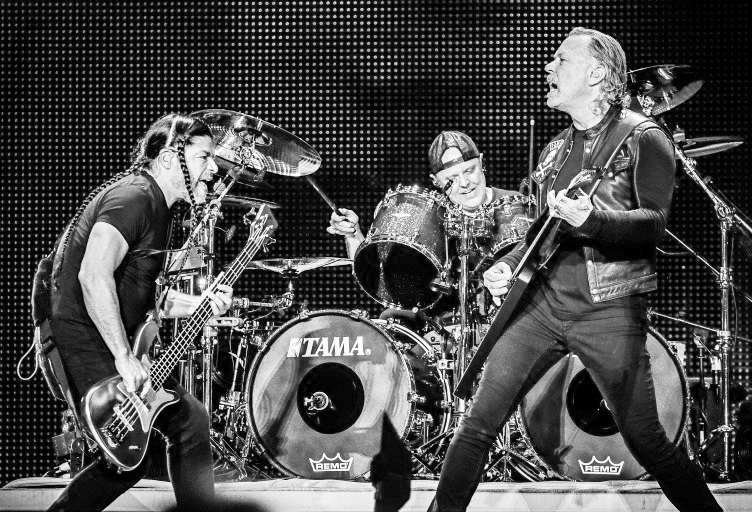 Metallica is the most powerful musical band in metal for the last 30 years in the world! They are included in The Big Four of Thrash Metal, and they sold more than 110 million albums all over the world. But how did they gain their popularity?
Metallica started their existence as the musical group in 1981 in the USA. Five years later they released the third album called "Master of Puppets". Today it is considered as the classic of thrash metal. As for the commercial success, it appeared with the fifth album called "The Black Album". It got the first line in Billboard 200.
It was a great quarrel between Metallica and their file-sharing service Napster – they blamed it for free sharing the band's oeuvre. That was one of the reasons why Metallica decided to found their own label in 2012.
In 2009 Metallica was included into the Rock and Roll Hall of Fame. And ten years later they were admitted as the most highly paid musical band. They were admired by the public not only for their style, but also for important themes. They sang about anger and war, insanity and drugs, religion and doom.
Did you know that Metallica's music was used as the torture for criminals in Guantanamo Bay detention camp? When James Hetfield (the vocalist) learnt about it, he said: "Why not, if we were torturing our wives and parents for so many years?"
Metallica is the real model for echoing, and it may happen that you'd like to play their songs. For that you'll need chords and lyrics, and you may find everything you need on our website!
Metallica Official Site: www.metallica.com