Green Day Chords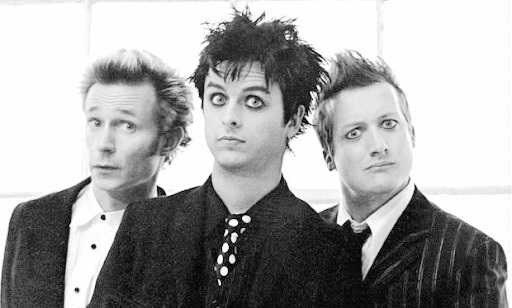 Green Day is an American punk rock band which was founded in 1986. The band was called Sweet Children, but two years later it was renamed to Green Day. Fans think that this was due to the musicians' addiction to marijuana. In those days, the performers were still in school, but this did not prevent them from making a professional career in music. After the release of the first EP, Billy dropped out of education to concentrate on GD.
In 1992, "Kerplunk!" was released, attracting the attention of a new audience. Due to the growing popularity, Green Day signs a contract with the label. The album "Dookie" was created as part of the collaboration and brought the group worldwide fame. The record has been purchased over 12 million times, and GD received a Grammy for "Best Alternative Music Group". Despite the success, not everyone was happy with the group's success. Former colleagues in the punk-rock scene were outraged by the behavior of the participants, because of which they lost the opportunity to perform at 924 Gilman Street.
The musicians did not want to deviate from the ideas of punk rock to delight the mass audience. That is why the album "Insomniac" turned out to be much heavier. The return to the world stage happened after the release of the album "American Idiot", directed against George W. Bush. In 2011, Green Day was voted as the best band in punk rock history. The songs of the musicians stay in the soul of listeners due to the deep meaning and variety of styles. That is why each listener can find something great for himself. Chords and lyrics published on our website will help you to join the art of Green Day.
Green Day Official Site: greenday.com