Eric Clapton Chords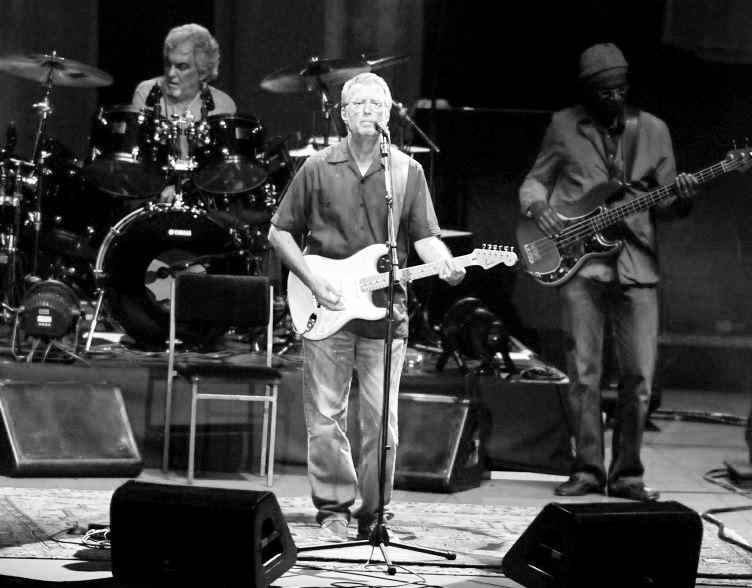 Not every country has its own awards for donation to music on the federal level. But in Britain there is The Most Excellent Order of the British Empire, and it is given for absolutely different merit. Several musical performers were highlighted with this prize, ang there is Eric Clapton among them.
Eric got his first guitar when he was thirteen, but it was too difficult to play. Two years later he started to play it. At the start of career Eric played in blues bands, and later he stuck to this line also, though his style was changing. Notwithstanding his nickname was "Slowhand", now he is the second of the grand guitarists – only Jimi Hendrix is more professional.
For many performers the most desired prize is Grammy. And what do you think? Yes, Eric Clapton has even three Grammys – for the album, the song and the tape of the year. Today Clapton is the only artist, that is included into the Rock and Roll Hall of Fame three times – that's for his solo performances and for the membership in the bands Cream and The Yardbirds.
Eric Clapton is an outstanding person, who is appreciated in the field of music for two things. First, his voice is something special, and Eric himself has enough skills to rule it in the way nobody can. Speaking about Eric's playing the guitar – the point is obviously not only in his skills, but also in a special feeling of music. Would you like to develop it yourself? Here you can find both the chords and lyrics. They will help you not only improve your skills, but feel your idol with your heart.
Eric Clapton Official Site: www.ericclapton.com