Ed Sheeran Chords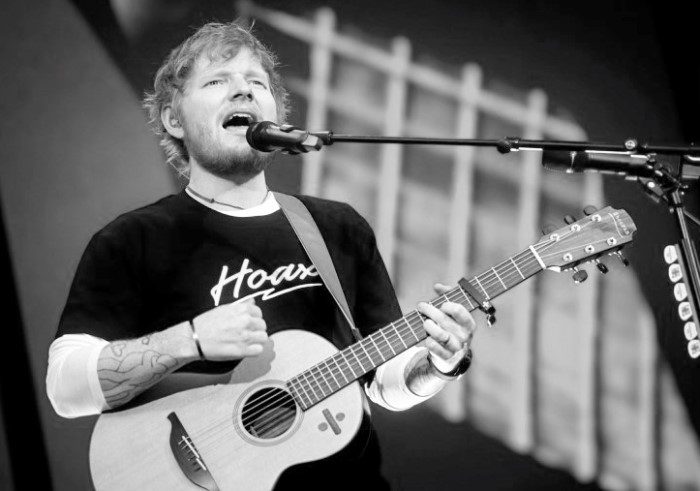 Ed Sheeran is a professional musician and actor. He became popular in 2011 thanks to the song «The A Team» which took third place in British charts. After that song, his success has been secured. All his albums released in 2015, 2017, and 2019 had songs that had first places in British charts.
The most popular masterpiece of Ed Sheeran was «Thinking Out Loud» – it received two Grammy awards and 2016. In 2017 his single «Shape of You» became the most sold song in the USA and Great Britain. According to Forbes Ed Sheeran became the most high-paid musician.
He started playing guitar in high school and created his first songs in 2005. After he moved to London he started giving concerts regularly. His first dream was to give more than 200 concerts during one year to beat the James Morrison record.
Ed Sheeran started creating singles and became famous for that. In 2010 he flew to Los Angeles where he has been recognized by Jamie Fox – he invited Edward to be a guest on his show. He also collaborated with Taylor Swift where the legend of country music recorded vocal parts. Ed Sheeran is married and has a daughter.
This is a very talented musician and lots of guitar music lovers will find here chords and lyrics. Ed Sheeran created lots of songs that became hits and took their place in musical history. We really hope that he will continue his musical career but in the meanwhile, you can use those chords to learn some new songs in his repertoire. We regularly update our list of songs so you can learn even more.
Ed Sheeran Official Site: www.edsheeran.com