Daft Punk Chords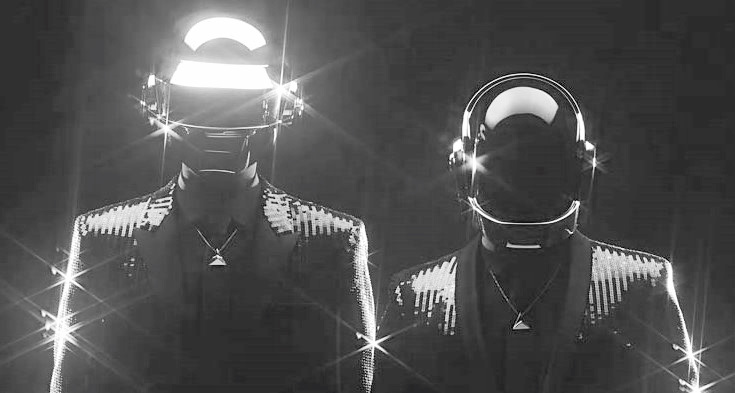 House as a kind of music started to found in France in the 1990s. The pioneers of that style were Daft Punk - at least they are considered.
Daft Punk was the duet. Two great friends - Thomas and Guy-Manuel started their career in 1993. By that time they had known each other for six years already.
The group's oeuvre is a mix of house, electro, disco and synthpop. Some even say, that they play funk or techno, and that is quite close. The reason is simple - they were impressed by The Beach Boys and The Rolling Stones in youth.
Their first album was born in 1997, and it was such a great success, that it was difficult to imagine something more popular. Though it happened in 2001 - their album "Discovery" became known thanks to the club singles also. There was one more successful album in 2007. It was so much appreciated that it was even awarded Grammy as the best electronic and dancing plate. The success was doubled in 2013, when they had Grammy for the "Random Access Memories". A few can say, that they have been on the first line of Billboard Hot 100, but Daft Punk can! They did it in 2016 for the hit called "Starboy".
The group is also known for their live performances. Daft Punk always paid much attention to the special effects and their appearance on the scene - that's why they usually look like robots while performing. It's not surprising that there are many admirers, who are crazy about Daft Punk, and if you're one of them, we have something special for you. Here you can find chords and lyrics for any of Daft Punk's songs, so you'll be able to sing along and play the guitar just like the great band!
Daft Punk Official Site: daftpunk.com