Bruno Mars Chords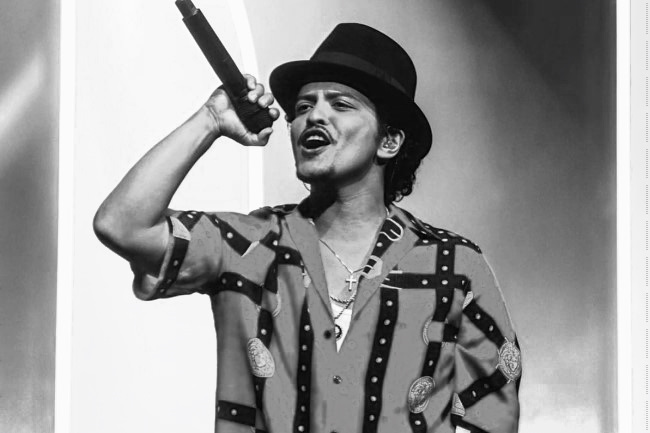 Bruno Mars is a famous and very popular American singer and producer. He became famous for his participation in the recording of the composition "Nothin' on You" and received the prestigious world Grammy award. Also, he has another composition that brought him fame, called "Billionaire".
Music
Before gaining world fame and popularity, Bruno Mars was the author of many famous songs, which were performed by A. Levin, S. Kingston and many other talented performers. His first performance as a musician is noted in the album "Animal" of a popular group called "Far East Movement". Bruno gained worldwide fame after successfully performing "Nothin' on You" in B.o.B, where he also co-wrote. In the middle of 2017, a video created for a single called "That's What I Like" was released, and some time later a video clip "Versace On The Floor" appeared.
It wasn't long before the talented performer went on tour to various cities to provide the necessary support for the new and very promising album "24K Magic". On his tour, Bruno was able to visit a large number of American cities. Even with a busy schedule, the popular artist does not forget to check his Instagram account to leave comments and new photos for his many fans. On the musician's official website, anyone can familiarize themselves with the program of future tours and concert programs of the musician Bruno Mars. Now the career of a famous music performer and producer is at a consistently high level and he does not waste his time in vain, but constantly works.
Bruno Mars Official Site: www.brunomars.com