beabadoobee Chords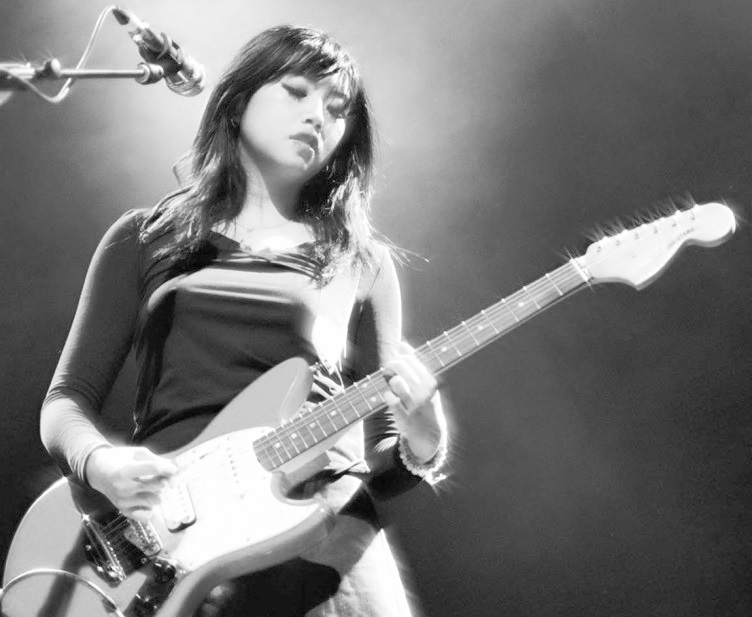 Beabadoobee is an up-and-coming indie-pop artist from London. Her real name is Beatrice Laus, and she has been making music since she was a teenager, crafting bedroom pop anthems that have quickly become a fan favorite. Beabadoobee's sound draws from a variety of influences, including shoegaze, 90s alternative and punk rock. Her music often deals with themes of heartbreak, insecurity, and self-discovery, speaking to the struggles of being a young adult in the modern world.
Beabadoobee rose to prominence after her single "Coffee" went viral on TikTok in 2018. Since then, she has released two full-length albums—Fake It Flowers (2020) and Space Cadet (2021)—as well as several EPs and singles. She has also collaborated with the likes of Clairo and The 1975 on their albums. Her most recent single "Worth It" has received widespread critical acclaim and is poised to become her biggest hit yet.
Beabadoobee's music is both honest and relatable, making her a perfect fit for the DIY indie-pop scene. With her unique sound and heartfelt lyrics, she's quickly becoming one of the most exciting new artists around. Be sure to check out her music if you haven't already – you won't be disappointed!
beabadoobee Official Site: www.beabadoobee.com