Arcade Fire Chords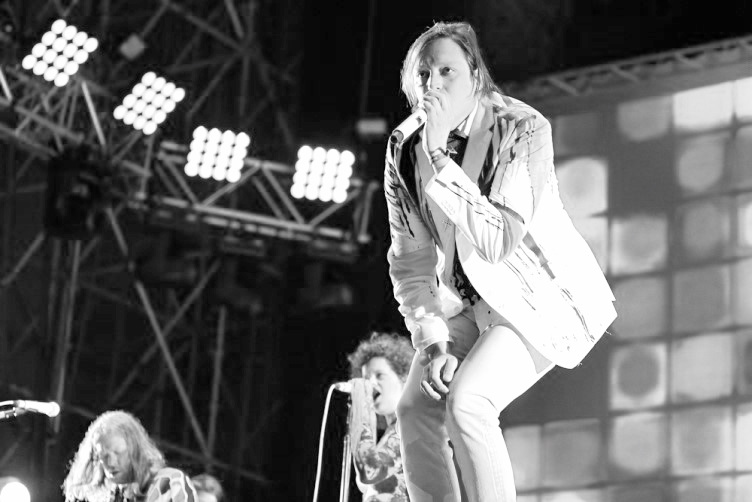 Arcade Fire is a Canadian indie rock band, formed in Montreal in 2001. The band consists of husband-and-wife Win Butler and Régine Chassagne, along with Will Butler, Richard Reed Parry, Tim Kingsbury, Jeremy Gara, and Sarah Neufeld. The band's current touring lineup also includes longtime collaborators Sarah Pagé, Tiwill Duprate and Pietro Amato.
Since their 2004 debut Funeral, Arcade Fire has released four studio albums: Neon Bible (2007), The Suburbs (2010), Reflektor (2013) and Everything Now (2017). They have also released two live albums: Live at Earls Court (2009) and Live at the Hollywood Bowl (2017). The band's music is a unique blend of indie rock, baroque pop, art rock and world music influences, combined with a wide variety of instrumentation. Their lyrics often incorporate social and political issues.
The 2011 Grammy Award for Album of the Year for The Suburbs was one of several honors that Arcade Fire has received over the years. Additionally, they have been nominated for three Brit Awards, four MTV Video Music Awards, and won nine Juno Awards. They received their induction into the Canadian Music Hall of Fame in 2018. Widespread praise for the band has come from publications including Pitchfork, NME, and Rolling Stone.
Arcade Fire has grown to be one of the most well-known indie bands in the world, and their live performances are famous for their fervor and energy. They have performed at venues that were completely sold out all around the world, including Coachella, Lollapalooza, Glastonbury, and Bonnaroo festivals. Critics have given their most recent album Everything Now favorable reviews, praising its ambitious sound and conceptual breadth.
Arcade Fire Official Site: www.arcadefire.com